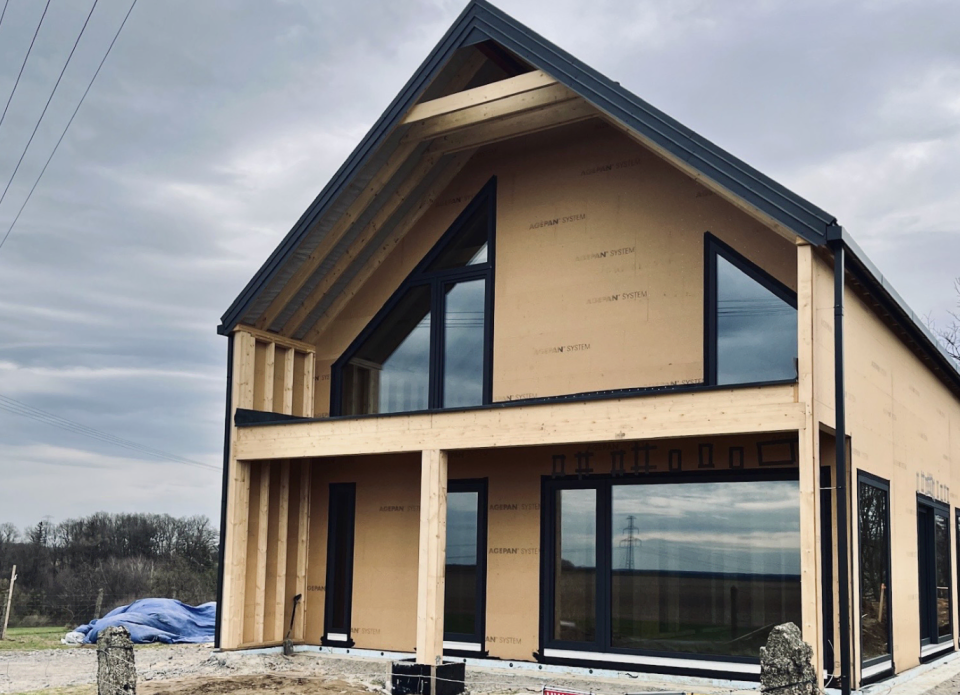 The foundations of the house were finished at the end of January, and the main construction work started on Valentines Day. It took only 12 working days to go from bare foundation to having all of the wood framing for the external and internal walls, floors and roof structure completed. And only a further 4 working days to have the roof finished (with 5 skylight windows).
A crane was needed on two occasions to lift large steel beams into position. The layout of the ground floor of the house is very open and the large ceiling spans needed extra support.
The windows arrived on a lorry and a "spider crane" was used to lift them into place on the house. All the windows were installed in less than 2 days.
At time of writing, the internal insulation is about half finished - all of the external walls are insulated and only the roof insulation remains to be done. This is something that we are going to do ourselves to keep costs down.
Over the last 2 days we also installed the flooring in the attic space. I wasn't sure how many screws to buy for the 46 square meter attic space. Originally I estimated 300 screws would be needed, but I ordered double (600). Good thing I did because we ended up using over 400!